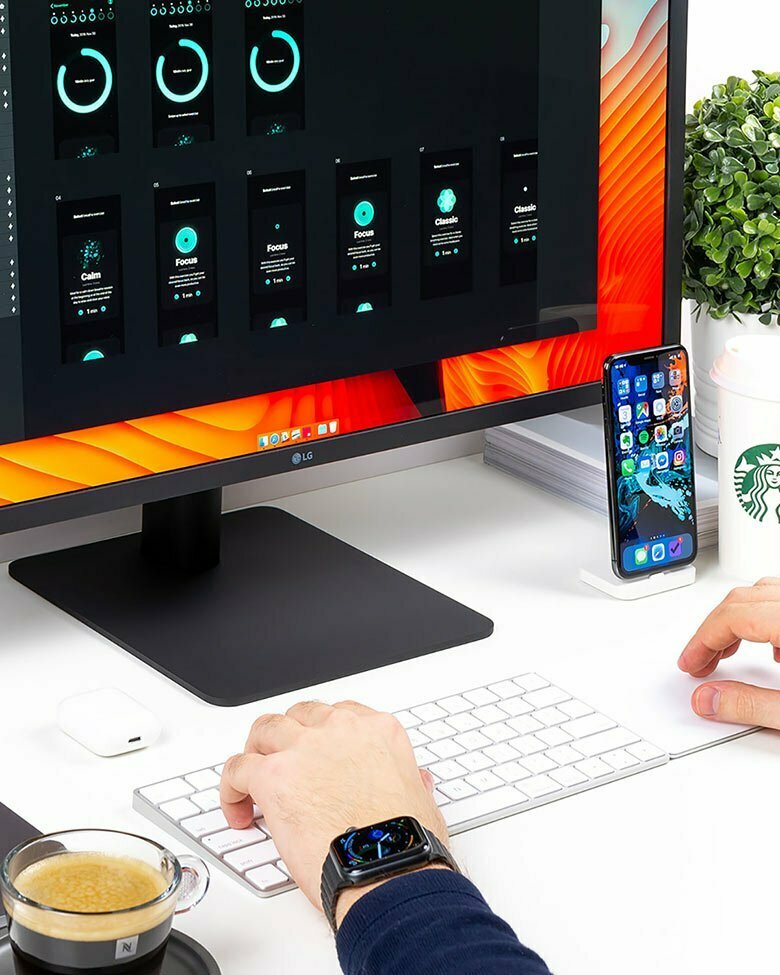 How to Choose the Right Website Maintenance Service for Your Business?
Are you tired of watching your business website struggle to keep up with the imperatively evolving digital world, like a lost traveler in a bustling city?
In today's interconnected digital landscape, a well-maintained website is the key to unlocking success. Your website is a powerful tool for attracting customers, building credibility, and driving conversions. However, the journey to maintaining a high-performing website is fraught with challenges.
Managing website maintenance in-house can be like navigating a complex maze without a map. It requires technical expertise, time, and constant vigilance to ensure your website remains secure, up-to-date, and optimised for search engines. But fear not; there is a beacon of hope – website maintenance services.
In this enlightening blog by On Data, we'll explore the importance of website maintenance in today's digital landscape. We'll shed light on the challenges businesses face to handle maintenance in-house and introduce you to the world of website maintenance services – the guardians of your digital kingdom.
Understanding the Value of Website Maintenance Services
Website downtime is like a sinking ship in a storm in today's fast-paced digital landscape, where milliseconds can make or break a business.
Potential clients who try to visit your website during downtime are confronted with annoyance and disappointment, and they swiftly navigate to your competitors' websites.
Furthermore, mistakes on your website, such as broken links or missing photos, undermine confidence and trustworthiness.

Investing in competent website maintenance services is critical to avoiding these dangers.
Examining the Impact of Website Performance on User Experience
Consider entering a store with bad illumination, messy shelves, and unhelpful employees. It's a bad experience that makes you want to go right away. Similarly, a slow-loading website, clumsy navigation, and out-of-date design might discourage visitors from engaging with your content or purchasing.
Website maintenance services are concerned with optimising your website's performance in order to provide an amazing user experience. They improve loading speed, make navigation easier, and provide responsive design across devices.
Emphasising the Role of Website Maintenance in Search Engine Rankings
Being invisible to search engines is like being a needle in a haystack in the huge online environment.
If your website is not properly SEO optimised, the chances of your website's high SEO ranking results decrease dramatically.

Website maintenance services use SEO best practices to increase the exposure of your website. They undertake keyword research, optimise meta tags, update content, and improve the structure of the website.

These efforts inform search engines that your website is relevant and trustworthy, enhancing your chances of higher ranks and organic visitors.
Top Factors to Consider When Choosing a Website Maintenance Service
When it comes to handpicking a website maintenance service that truly caters to your needs, there are essential factors you shouldn't overlook.
Assessing Your Business Needs: The Digital Matchmaking Dance
Begin your quest by meticulously evaluating your unique business needs. Identify the specific requirements for your website's maintenance, whether regular updates, enhanced security measures, or support for a complex site. Mastering your needs is the key to finding a website maintenance service provider that perfectly aligns with your digital goals.
Consider the complexity and size of your website. If you have a large and intricate online presence, you may require a comprehensive suite of maintenance services. On the contrary, if your website is sleek and streamlined, an agile and efficient maintenance package might be more suitable. Let your needs dictate the rhythm of your choice.
Service Offerings and Specialisations
Reputable website maintenance providers like On Data offer a harmonious medley of meticulously crafted services to meet diverse client needs. Imagine routine updates, robust security measures, reliable backups, and exceptional technical support. Choosing a service provider with this melodic ensemble ensures your website remains up-to-date, secure against threats, and optimally performing.
Specialised expertise takes center stage in critical areas like security, updates, and backups. These domains require virtuoso knowledge and skill sets to effectively mitigate risks and enhance your website's performance. Prioritise a service provider equipped with these virtuosos, allowing them to compose a symphony of protection for your valuable online asset.
Reputation and Experience
The reputation of a website maintenance service provider guides your decision-making process. Look for a track record of exceptional service delivery. Immerse yourself in customer reviews and testimonials, where positive feedback and satisfied clients are harmonious indicators of a reliable and trustworthy service provider.
Pay attention to their experience and qualifications. Verify their certifications, industry prowess, and team expertise. A website maintenance service with a knowledgeable and skilled team is better equipped to handle complex issues and provide effective solutions. Inquire about their successful performances with websites similar to yours, gaining unwavering confidence in your decision.
Response Time and Support
In the ever-evolving digital landscape, unexpected website issues can disrupt the rhythm of your online presence. Thus, rapid response times and reliable customer support are paramount. Seek a service provider that emphasises timely assistance, equipped with efficient mechanisms to address urgent issues promptly. Robust customer support channels, such as live chat, email, or phone, ensure effective communication and seamless problem-solving.
Pricing and Contracts
Lastly, pricing and contracts should align with your budget and desired level of service. Engage in a comparison process, evaluating different providers to ensure their pricing structures suit you. Transparency forms the bedrock of pricing and contracts. Ensure that all the website maintenance services you require are clearly outlined without any hidden fees or charges. A transparent and well-defined contract establishes a harmonious alliance, setting the stage for mutual success.
The Advantages of Hiring Local Website Maintenance Services Providers
Let's dwell on the benefits of working with regional professionals and the top-notch website maintenance services they offer.
Advantages of working with local service providers

Individualised Care:

Local website maintenance companies in Adelaide and Perth are aware of the particular requirements and tastes of the companies based in their localities. If you work with them, you can rely on them to assist with individualised service and solutions designed to meet your particular needs.
Quick Response Times:

Quick response is necessary for handling urgent website issues or timely updates. With quicker reaction times, they can quickly address your issues, reducing downtime and guaranteeing that users can still use your website.

Local Knowledge and Expertise:

Local website maintenance companies have a thorough awareness of these subtleties, enabling them to create strategies that are appealing to your target market.
Evaluating website maintenance services in Adelaide
Several reputable website maintenance services in Adelaide stand out when it comes to website maintenance in Adelaide:
On Data: Known for its full range of upkeep services, On Data provides consistent updates, strong security, and knowledgeable technical support. Their adaptable pricing schemes provide affordability and value for companies of all sizes.
Case Studies of Companies in Adelaide
Many companies in Adelaide have benefited from the website maintenance services of On Data.
A local e-commerce store, for instance, saw a noticeable improvement in website performance, which raised conversions and improved consumer happiness.

Through consistent updates and focused optimisation, another company raised its search engine ranks and increased its online presence.
Evaluating website maintenance services in Perth
Perth is home to some trustworthy website maintenance businesses that may help you grow your online presence:
On Data: OnData is renowned for providing all-inclusive website maintenance services in Perth. They take care of every part of managing a website, from regular updates and security upgrades to dependable backups and technical assistance. Businesses in Perth find them to be a desirable option because of their affordable price structures and adaptable programs.
Sharing Success Stories
Several companies in Perth have taken use of the advantages of the website maintenance services of On Data to obtain outstanding outcomes.
For instance, a nearby restaurant saw a notable increase in online reservations and patron engagement after putting frequent upgrades and performance improvements into place.

Through the use of successful SEO methods by On Data, another firm saw a rise in website traffic and conversions.
Making an Informed Decision
Making an informed decision involves considering key factors that align with your business requirements. Below is a step-by-step guide to selecting the appropriate website maintenance service:
Specify your goals:

Outline your website maintenance goals to get started. Decide what you want to accomplish, whether it be bettering the user experience, boosting website traffic, boosting conversion rates, or resolving particular technical challenges.
Evaluation of Service Offerings:

Evaluate the many service options provided by each organisation. Always double-check that they've thought of the basics, such as search engine optimisation, performance optimisation, technical support, website upgrades, security, and backups. Look for comprehensive answers to your maintenance problems.

Think about experience and expertise: L

ook for website maintenance companies that have both in plenty. Look for a track record of performing tasks successfully for businesses like yours. Consider how current they are with regard to technology and market trends.

Examine Pricing Models:

Examine the different service providers' pricing policies. To avoid any unexpected expenditures, look for pricing transparency. Think about the delivered value in relation to the price. In order to satisfy your individual financial needs, look for companies that provide flexible packages or tailored solutions.

Ask for Referrals and Recommendations:

Ask for referrals from dependable people in your network who have used website maintenance services. Ask the service providers themselves for references as well. This will reveal information about their dependability, professionalism, and level of client contentment.
Choosing the best website maintenance company is a process that requires consideration over time. It's a continual process that necessitates ongoing assessment and modification as your company's needs change.
The Future of Website Maintenance and the Role of Service Providers
The digital environment is an ever-changing canvas colourfully painted with fresh trends. Website maintenance services like On Data, which ensure businesses float effortlessly through the digital currents, are at the forefront of these changes from Adelaide to Perth.
Voice Search Optimisation:

As more consumers turn to voice search, service providers in Adelaide and Perth are adopting voice search optimisation tactics, assisting businesses in grabbing the interest of vocal inquiries and staying competitive.

Progressive Web Apps:

Website maintenance firms are promoting progressive web apps because they embrace the mobile-first philosophy. Providing seamless user experiences across platforms, these cutting-edge apps integrate the best features of websites and mobile applications.

Mobile Optimisation:

With the mobile revolution underway, service providers adapt their websites to work well on mobile platforms. This guarantees a responsive and interesting user experience.
Data Analytics and SEO:

Search engine optimisation (SEO) and data analytics are two areas with which website maintenance services in Adelaide and Perth are very familiar. They support businesses in comprehending user behavior, seeing areas for development, and putting into practice tactics that increase visibility and encourage organic traffic.

Cybersecurity and Data Protection:

Website maintenance services are vital to protecting businesses from the growing number of cyber threats. Cybersecurity and Data Protection. Providers in Adelaide and Perth use cutting-edge security methods to safeguard sensitive data and maintain client confidence in a society that is becoming more linked.
Conclusion
Choosing the right website maintenance service is paramount to the prosperity of your online presence. Take the leap today and make an informed decision. Reach out to a reputable website maintenance service like On Data that aligns with your needs and objectives. With their expertise and support, your website will shine brighter than ever, captivating your audience and propelling your business forward.
Don't let your website languish in obscurity. Instead, embrace the power of website maintenance services and unlock the extreme potential of your online success. Contact a trusted service provider today and embark on a digital transformation journey. Your website deserves nothing less than excellence.