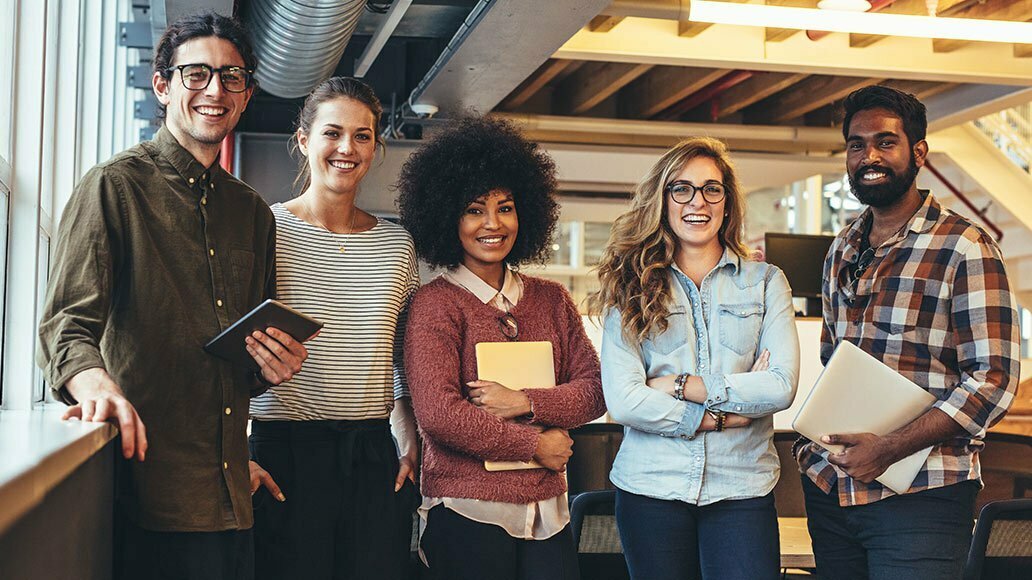 The Benefits of Choosing the website development company and How to Hire One
It makes sense for company owners to invest in an online presence because nearly everything is now accessible online. To design, construct, and launch a company website on your own, though, could be intimidating. 
Utilising digital marketing is a fantastic technique to promote a company and is most successful online.
If you want your business to receive the proper visibility globally, you have to take extra care of its internet presence. 
When it comes to using great online visibility, there are two possibilities. Hire a website development  Adelaide or a full-time developer for your workplace.
However, there are several benefits to working with a website development company rather than a freelance developer. Some justifications of website development company or hiring a business include the following:
Benefits of Hiring a Website Development Company Perth
Save

T

ime to

G

et

M

ore

D

one
Your website's foundation must be robust and perfectly aligned with your vision. Yet, as an entrepreneur, you have a binding obligation to expand your clientele. Can you spare precious time to manage the daunting process of developing a website from scratch, encompassing every phase from ideation to implementation?
Alas, you don't possess an abundance of free hours.
Happily, there's an easy solution. Partnering with an accomplished web development firm with years of expertise will furnish you with a great online presence. In a business setting, every moment matters. Hence, entrust this critical responsibility to specialists instead of allocating resources to build and maintain your website.
Concentrate on what's most crucial:
Useful large projects

The next iteration of your product

Workflow management for money
Your workload will drop if you work with a web design and development company.
They Have an Understanding of the Local Market
Local web development companies will know market trends because they work in your neighborhood. If you literally want to appeal to the local market (market in your city), it's a huge benefit. 
Local web development companies know what appeals to the neighborhood market.  
The web development business you pick may need to be more familiar with the local market's preferences. It's best to avoid spending money on a website that won't attract the desired audience. 
A Fast-Loading Website
A website that loads quickly is important from both the reader's and Google's perspectives. 
Google's ranking algorithm

is influenced by a website's loading time.

 

The slower a website loads, the higher the likelihood of visitors bouncing off, resulting in an alarming bounce rate of 92.4%

 
It indicates that a website that loads slowly is equivalent to having none. 
Frequently, it takes longer for a DIY website to load. Therefore, the website's coding will greatly impact how efficiently it works. If you want your website to function effectively, you need to slow down the speed at which it loads. It should be clear that you need a renowned web development firm in Perth to build a well-coded, high-performing website. 
An

A

ccomplished

G

roup of

D

esigners,

D

evelopers, and

M

arketers
One of the best benefits of hiring a website development company Adelaide is that an entire team of specialists will examine your website. 
You can access a company's entire qualified team when hiring them. You would not require to make any more hirings as a result. It is more than enough to hire one company.  
You can get a very user-friendly, high-quality website that can bring your business a great success.  
SEO and Marketing

A

dvice and

H

elp
Need help with making your website more visible online? Look only for a top-notch web-based service company that can offer SEO and marketing advice and support. 
Boost your rankings in search engines by ensuring your site is optimized with the latest SEO strategies. The SEO experts on staff have the expertise to provide top-quality advice to help your website stand out. 
You'll need some marketing support to take things up a notch and acquire more customers. However, not all marketing advice is created equal. Seek out the advice of a marketing specialist with years of experience for real, actionable insights. 
So if you want to give your online presence the best possible chance at success, consider enlisting the help of seasoned experts in both SEO and marketing. 
How to Hire a Website Development Company
Define

Y

our

R

equirements

 
As a business owner, you understand that web development projects are always different. Picking the right web developer for your project can be challenging, but first, you must determine your project's size and goals. To help you get started, consider the following categories of web development projects: 
Simple web projects entail the creation of a basic website or incorporation of additional features into an existing site. These features include contact forms, call-to-action (CTA) buttons, new template designs, subscription buttons, and so on.

 
Medium web projects cover various project types, such as the development of static or dynamic web applications, e-commerce stores, and other services that require third-party service integration, like customer relationship management (CRM), content management systems (CMS), databases, chatbots, and APIs.

 

Large web projects refer to the most complex projects, like video-sharing social media applications or social networks. These projects demand sophisticated technologies and integration with cloud-hosting servers to store all their user data.

 
Work Experience
A website development company with prior work expertise in the specialty of your business is an extra advantage because many niches, like eCommerce, require complicated development processes, both frontend and backend. They are probably already aware of the demands and difficulties in planning and developing for you. 
The company you hire must know industry-specific trends. To maintain the site's competitiveness, it must be knowledgeable about the target client segment and creative in its approaches. 
However, On Data stands out as a prominent website development company with a remarkable portfolio that spans the globe. With their extensive expertise and commitment to excellence, On Data has successfully delivered various web development projects, consistently exceeding client expectations. 
Examine the Star Rating, Customer Reviews, and Feedback Received
Design goes beyond the aesthetics of your project; it's about the impact your customers feel when interacting with your brand. 
Evaluating your partner's practical approach and visual prowess is crucial before finalizing your designs. Dig deeper and ask questions about their design philosophy while examining their portfolio. 
Often overlooked, design is a fundamental aspect of developing complex web applications. Your website design can influence how 75% of your potential users perceive your business. As a result, it's essential to explore an agency's design practices to ascertain its capacity to create outstanding user experiences. 
Look at Your Soft Skills
Work isn't just about hard work. In the same way, picking people for jobs isn't just about their hard skills. When you outsource production, it's usually a long road. So, isn't it important to take this journey with people you get along with? 
We think so. So, our advice is to talk to the candidate about his or her values and goals, ask about his or her inspirations, and see if you and the candidate get along. 
Conclusion
Selecting a respected website development company offers many advantages for companies wishing to build a strong online presence. On Data is a notable option due to its proficiency in web development. 
On Data offers a plethora of experience and knowledge, as seen by our track record of successful projects and its international portfolio. Our talented staff of programmers and designers guarantees the production of highly functional websites that are aesthetically pleasing and specifically adapted to the needs of each client. 
Businesses may use the power of expert web development to improve user experience, increase traffic, and ultimately accomplish their online objectives by working with On Data.